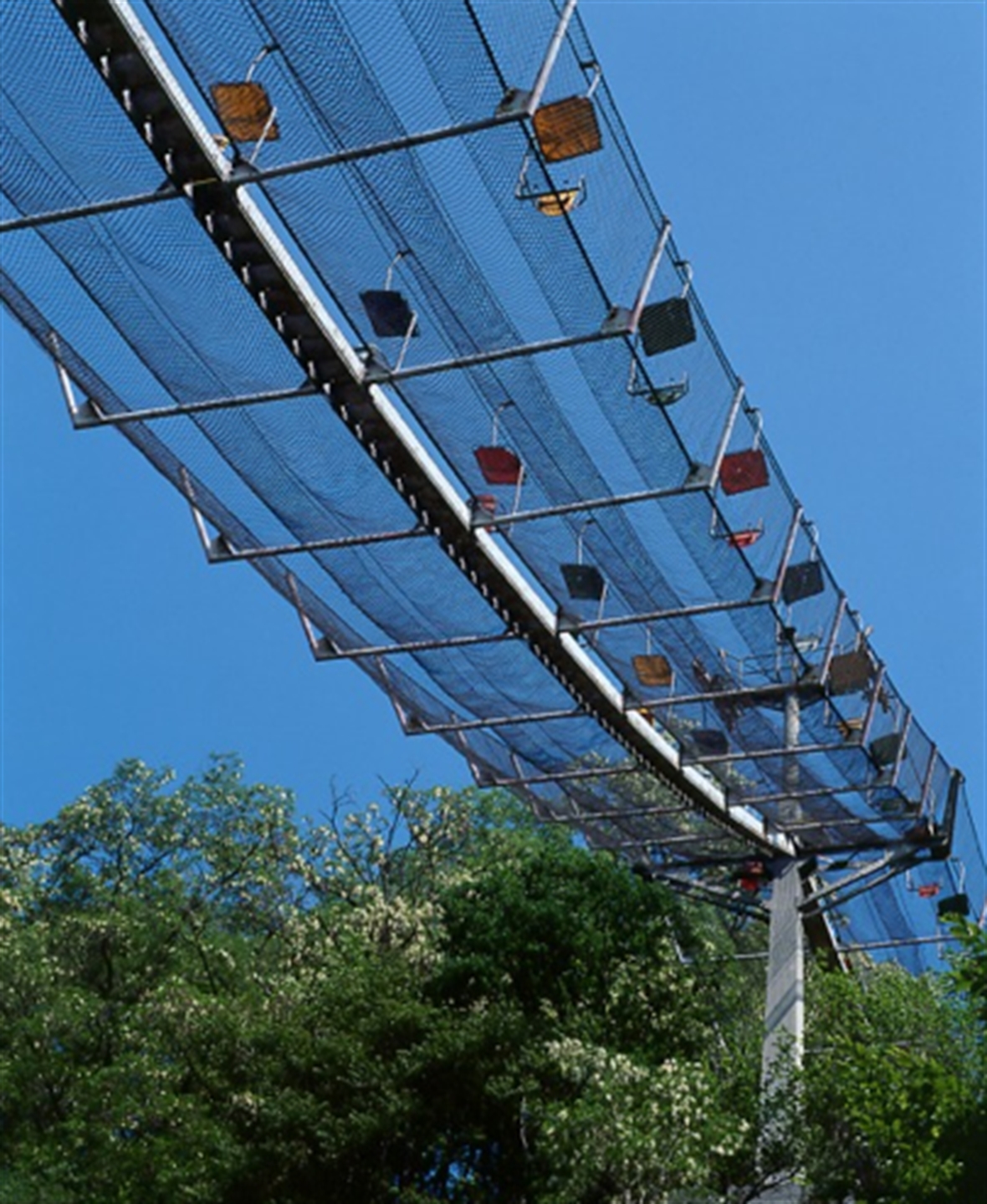 Chairlift at the Prague Zoo
If you happen to take a trip to Prague Zoo, one of the most magical places Prague has to offer, you may want to treat your children to a ride on the Prague Zoo chairlift. With a capacity of 720 persons, the chairlift dates back to the 1960s when plans were being drafted for such an operation to transport zoo visitors from the upper Prague Zoo section to the lower Prague Zoo habitats. Construction began in 1970 and the chairlift was put into service in 1977 only to be shut down in 1978 due to technical problems. The chairlift was shut down until 1981 when the official operator became the Prague Public Transport Company, who are the owners to this day. The Prague Public Transport Company is also the operator for other fun attractions for children including the Nostalgic Tram # 91, the Vltava River Ferries and the Petrin Funicular. The zoo chairlift is in operation from March to October, weather permitting, and costs very little for such a big thrill for little kids. At the time of this review's publication the price of the Prague Zoo chairlift was 15 CZK for those 6 years or older (under 6 years old, free of charge). Tickets are available next to the chairlift from ticket vending machines; you must have exact change in coins only. If you have only banknotes you can change the notes with the chairlift operators. The Prague Zoo Chairlift is good fun for adults and children alike.
Prague Zoo, Troja, Praha 7.
Gallery